New Jersey Personal Injury Lawyers
Were you seriously injured in a car crash because of another driver's recklessness? Have you recently lost a member of your family due to the irresponsible actions of a business or corporation? If so, the experienced personal injury lawyer Frank D. McIntyre can protect you from being taken advantage of by insurance company attorneys who do not have your best interests at heart.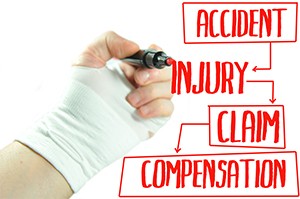 Obtain the Compensation You Deserve
Call (908) 264-7220 Today.
At Francis D. McIntyre, PC, we help families and individuals in the Newark area and throughout northeastern New Jersey to obtain closure and the compensation they deserve after an accident has left them with severe injuries or grieving the wrongful death of a loved one. Mr. McIntyre is an experienced personal injury trial attorney. Our lawyers handle a wide variety of personal injury accidents, including:
Car and Automobile Accidents
Motorcycle Accidents
Trucking Accidents
Slip & Fall Accidents
Premises Liability
Construction Site Accidents
Product Liability
Medical Malpractice
As attorneys, we understand how difficult this time is for you and your family. At our firm, you will work directly with one of our attorneys throughout the process. We take pride in promptly returning our clients' calls and the entire office staff is helpful and available to answer your questions if Mr. McIntyre is not immediately available. As your claim progresses, we will be sure to let you know about developments in the case—even when the news is not good. If we are not able to obtain a verdict or settlement in your favor, you will pay our firm no attorneys' fees whatsoever.
Expert Personal Injury & Accident Law Advice
To recover compensation for your auto accident or construction injury—call Francis D. McIntyre, PC at (908) 264-7220 or via e-mail, today. Our law offices are located in downtown Westfield, New Jersey within a short walk from the Westfield train station. We offer payment plans and flexible appointment hours for your convenience. We are your New Jersey Personal Injury Lawyers