New Jersey Real Estate Lawyers 
Whether you are a first-time homebuyer or have bought and sold residential or commercial properties many times over—the investment you have at stake in any real estate transaction is substantial. As such, attention to detail is critical with every residential or commercial real estate transaction—if you want to avoid a 30-year headache or costly litigation.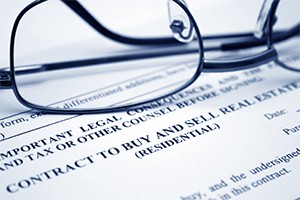 At Francis D. McIntyre, PC, we stay conscious of our clients and their investment as we provide the kind of exacting attention to detail that real estate transactions demand. As a firm, we represent clients in the Newark area and throughout New Jersey in real estate matters such as:
Drafting and Review of Purchase Agreements
Business and Commercial Litigation
Landlord-Tenant Litigation
Land Development / Zoning Issues
Residential and Commercial Property Foreclosure
Real Estate Financing
Section 1031 Exchanges (Tax-Free, Like-Kind Transactions)
Title Clearance
Real Estate Closings, Both Commercial and Residential
In addition to the quality service and expertise we provide, as a client of our firm, you can also expect that your matter will be handled directly by Mr. McIntyre —not an inexperienced lawyer or paralegal. Both our attorneys and our staff are available to answer any questions you may have. We will always return your phone calls promptly and let you know about developments, good or bad, as soon as possible.
Expert Real Estate & Property Law Advice
Talk to an experienced attorney about your residential or commercial real estate transaction—call Francis D. McIntyre, PC at (908) 264-7220 or via e-mail, today. Our law offices are located in downtown Westfield, New Jersey within a short walk from the Westfield train station. We offer payment plans and flexible appointment hours for your convenience. We are your New Jersey Real Estate Lawyers.